IVR features to Boost yourBusiness
Get ready to manage your business calls without any hassle with our all-inclusive telephone services. The competition in today's business is higher than ever, many businesses are opting to install an interactive voice response, also known as IVR to make calling efficient. There are many reasons why people are going with IVR services and here's why you too should consider choosing a customized IVR solution for your business. Improving efficiency and seamless operations through interactive voice response could do you more help than just a competitive edge.
In short, with an IVR system, your receptionists or someone at the front desk is replaced with an efficient system. It is a computerized system that answers inbound calls and routes them to the appropriate line in the office of retrieves information from a database.
Multi-level IVR
You can create multiple levels in your IVR and configure every level separately with smartly-designed call flows.
Unlimited Call Recording
You could keep a tab on customer conversation with automated and unlimited call recording services.
Intelligent Call Routing
Intelligently route your every caller to the right department and agent, eliminating long call queues.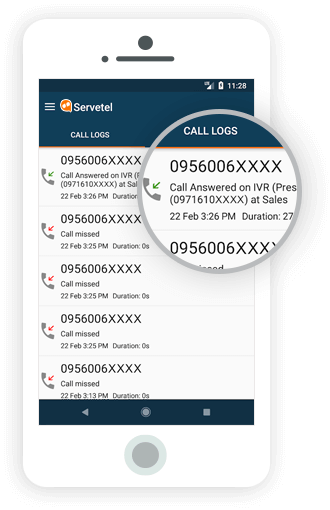 Professional IVR Recording
To provide high-quality IVR recordings we have specialized and dedicated voice-over professionals.
API & Webhook Integration
Provide innovative business solutions with webhook and other third-party application integration.
Instant SMS & Email Alerts
Get quick SMS & email notification for every call your operator misses.